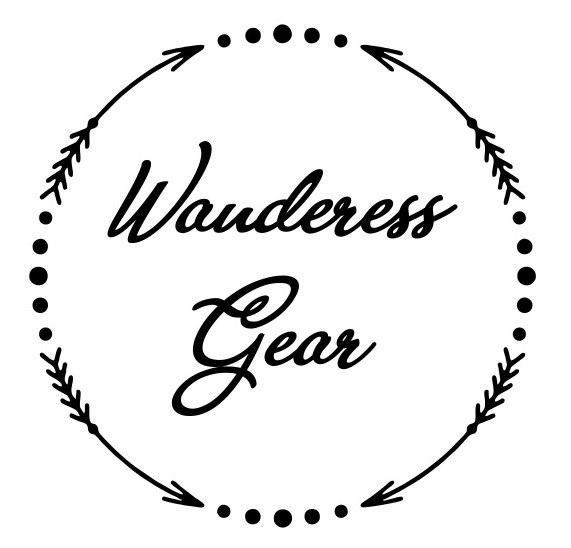 Hi-Alison hier! Ich bin eine amerikanische Textilkünstlerin und lebe derzeit in München, Deutschland. Ich habe viele Abenteuer erlebt - sowohl im Leben als auch auf Reisen - rund um den Globus. Wanderess Gear ist das kreative Produkt meiner Liebe zu Reisen, Organisation und Design. Ich entwerfe und gestalte textile Gegenstände, um Ihre Habseligkeiten zu ordnen und dabei gut auszusehen. Ich glaube, Form und Funktion gehen am besten Hand in Hand. Ich stelle eine Reihe von Artikeln her, von Produkten, um den Inhalt Ihrer Handtasche, Ihres Reiserucksacks und sogar Ihrer Yogamatte zu ordnen!
Yoga Mat Carrier || Organizational Yoga Bag || Green Pinstripe
Attention Yogi's! 🧘🏻‍♀️ Here is a practical and stylish way to tote around your yoga mat...whether on the way to yoga class or traveling—you can easily store your mat within this fully-lined, drawstring closure yoga mat bag. For extra storage and versatility, I've added a velcro pouch to the exterior, as well as a metal ring. With these additions, you can easily keep your phone, money, keys and water bottle (with carabiner) into the same bag, therefore allowing you to maintain simplicity!
Drawstring Toiletry Bag with water resistant Oilcloth || Kulturbeutel mit Wachstuch || Toiletry Kit | "Wild Violets" Design
This waterproof bag helps you carry around your travel toiletries. It's versatile in that it can fit a lot of items, while still remaining organized. The pockets on the inside are perfect for this. I find I like to be able to easily see everything in my bag when I'm staying in a new place, so another great feature is that you can fold the top down to create a "basket" which helps you see the contents inside as well as look cute and organized! 🧴🧼🪒
6-Pocket Drawstring Cosmetic/Jewelry Bag || Jewelry Accessories Organizer || Art Deco Blush Design
This handy little drawstring pouch is so versatile and functional! By far, one of WG's best sellers for a reason...This piece, when opened, is actually quite spacious and allows for organizing such items as cosmetics, hair accessories, feminine products, daily pills, nail polish...whatever you need on the go! What makes this bag unique is the 6 little compartments in the interior, which helps you keep all of the contents sorted instead of scattered and lost in the abyss of your purse! ;)
Drawstring Backpack || Easily folds into Luggage for travel || Northwoods Designs
Thick, canvas material with whimsical northern woodland animal motif. I purchased this fabric specially while on a trip to visit my family in Minnesota. This fabric speaks to me and reminds me of my childhood, visiting my family and spending time at their cabin up north. Lays flat in your suitcase and takes up minimal space, while providing a simple and spacious extra bag for any souvenirs you may pick up on your travels. ;)
Drawstring Tote Bag with Exterior Pockets || Handbag || Crafters Bag || Beach Bag || Art Deco Blush, Indigo and Mustard Yellow Design
This tote bag showcases a playful blend of Art Deco inspired prints with a mustard yellow contrasting interior and straps. This bag is a really versatile size—it can be used as a beach bag, picnic bag, project bag, market/shopping bag or handbag. If the drawstring top is left loose and open, it is more like a tote...while if you pull the drawstrings tightly, it is more like a handbag and protects the contents.